Pages:
1
2
3
4
5
6
7
8
30-08-2016
Shipping changes - Fastway option now selectable but please check availability first
I have been trailing our new shipping and ordering integration - sorry its not perfect and requires some work on your part.

We have made Fastway selectable as a shipping method - this is good and this is bad.

Good for those that are in a Fastway satchel area and can access better rates. That was our principal driver to allow us to get your coffee to you cheaper.

Bad as there is not a lock out for those not able to access Fastway satchel and its up to you to make sure you can access the better pricing - if you can't we have to give you money back - unless its a ship for free product.

Generally speaking along the coast of the eastern Seaboard has Fastway satchels - major regional towns have Fastway except the Northern Territory and Western Australia where it only in the Perth Region

Either way you can make good savings with understanding the price points for Australia Post satchels - the first is 500g - this is just one 250g pack of coffee and smaller phin, then 3kg which is 10x 250g packs or 5 x 500g soft pack (if its a box we will need to take it out of the box) and 5kg which is 18 x 250g packs and 9 x 500g packs (same problem with hard box)

You can check if you can access Fastway satchels at this link http://www.fastway.com.au/pricing/quick-quote# (not enabled and you have to see the National Satchels as an option)

Select Perth from the top option, type in your delivery suburb - select correct one and this loads up the post code and type in 3 for the weight. All top four boxes need to be filled then hit "Get Quote"

If it says Satchel in the list is all good if it says parcel only (usually with expensive $) you aren't in a satchel Zone.

We will trial the system if however we have too many problems with lots of cancelling of orders due to people not checking their eligibility we will go back to as it was before. So far one cancelled order


25-08-2016
New shipment - New product - Vietcoffee's own 3/1
The new shipment brought more new product - and this is our last new product release. Our own not so sweet instant coffee with a fine balance of flavours this is a larger sachet at 18g.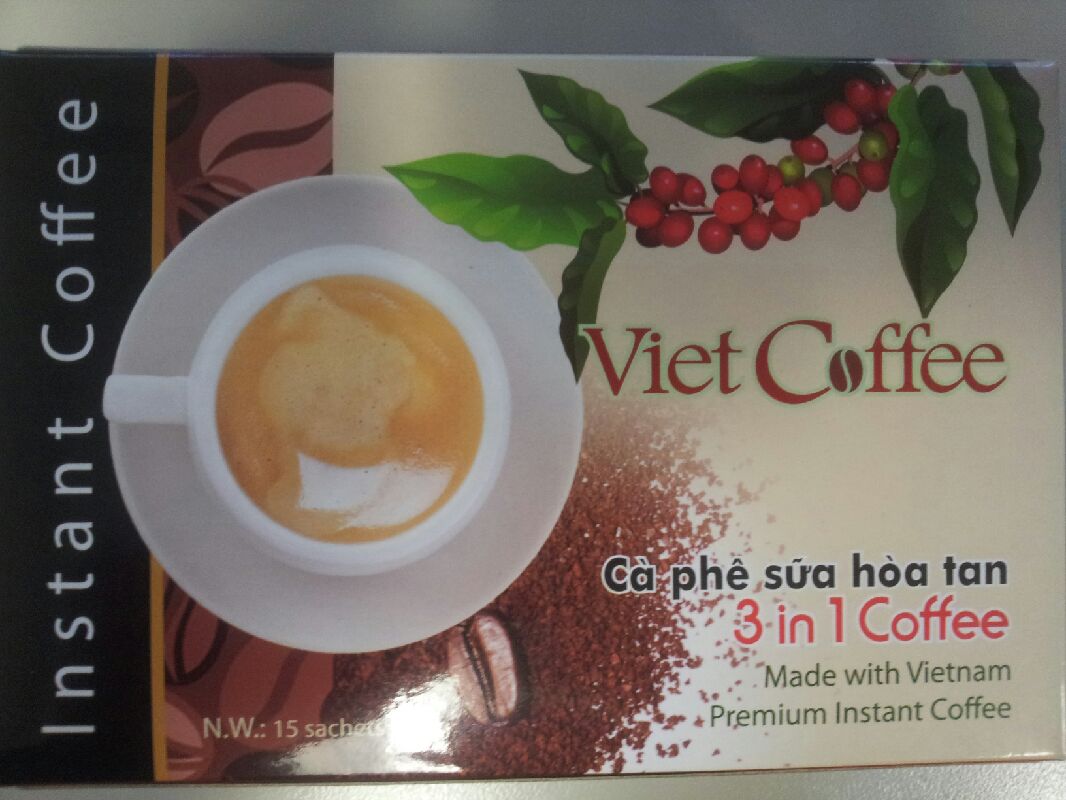 Limited time and limited product on offer. Available in single box, 4 box with shipping and 6 box with shipping



Click here to go to the new Viet-coffee 3/1 larger size sachet - available at the moment with special pricing or request a sample with any other coffee purchase





Click here to go to the new Viet-coffee 3/1 larger size sachet 4 box with shipping pack





Click here to go to the new Viet-coffee 3/1 larger size sachet 6 box with shipping pack
05-08-2016
Back in stock
We are back in stock of Viet-coffee, EMC, Metrang, TN house blend, TN gourmet Blend, Creative 1 thorugh to 5, TN ChinPhuc S, and Most of the Indochine range - i was up until 1.00 am Thurday getting coffee into the ware house so some things took a little longer

Store should be updated now- Your favourite item not there please ask adn thanks to those who already asked

Coffee On!!

Hugh and Van

02-08-2016
Coffee on the Wharf - Warehouse clearance to make room
13-07-2016
The container is on its way - Fresh supplies expected soon - track the ship on its way
Coffee is on the Wharf - waiting for XRAY - it may get through the port / customs/quarantine to our warehouse on Friday or it may not.
No point tracking it now
This times special is a free stainless steel espresso phin with every order over $40.
The espresso sized phin is a great low tech, portable way to make Vietnamese coffee - just add hot water to the coffee in the phin to have the genuine Vietnamese coffee flavour with our Viet-coffee range of coffees
Low tech and great for the environment your coffee grounds are great mulch for the garden or pot plants
When the container arrives we will have a range of interesting new products (stay tuned) and our favourites will be back in stock
Click here so you may purchase extra Phins from the store - they will ship for free if there is enough room in your current order otherwise you will get a credit in your rewards account for those unable to ship.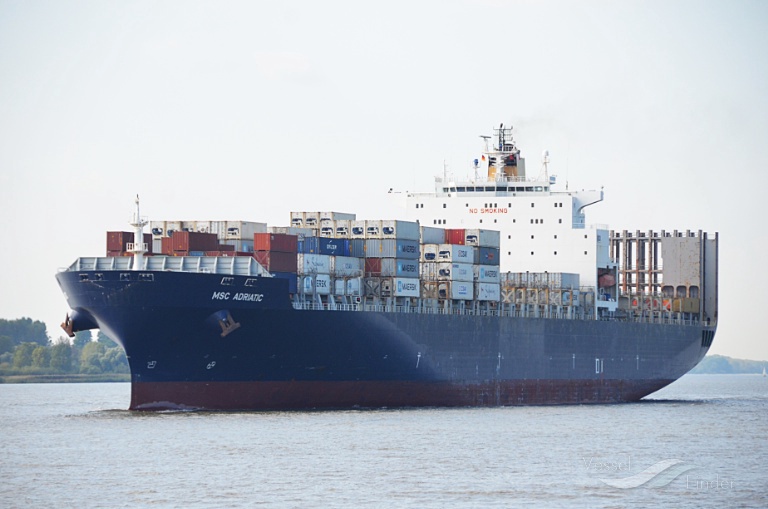 The E.R. France
Offer available for a limited time and limited quantity - all previous offers no longer valid -
25-06-2016
EOFY sale - Viet-coffee going nuts!
EOFY sale - Viet-coffee going nuts! - spend $50 and get a free 100g pack of Honey roast Cashews. Ok so its past EOFY but we are still crazy about our nuts
We love our honey roast cashews - a decadent cocktail snack bound to impress your friends and great for sharing (or Not).
Cashews are a great nutritious snack and we feel are a terrific compliment to our coffee range .
A great between meal snack available all year round, cashews will give your salad a lift and make a great compliment to stir fry's or anywhere where you may have used peanuts.
Beneficial contents in nuts include Monounsaturated fats, Polyunsaturated fats, fibre, folate, bio-available antioxidant vitamins, calcium, magnesium and potassium.
Epidemiological studies of nut consumption vs health outcomes show reduced risk of Coronary Heart Disease and having protective factors in the incidence of Type 2 Diabeties.
The following link is a summary of research available on nut consumption and heath benefits - cut and past this in to your browser to access http://www.ncbi.nlm.nih.gov/pmc/articles/PMC3257681/
Note: The above is not to be considered medical nutritional advice and if you have health concerns or special dietary needs they should be discussed with your nutritionist or medical practitioner



Click her so you may purchase extra nuts from the store - they will ship for free if there is enough room in your current order otherwise you will get a credit in your rewards account for those unable to ship.
Offer available for a limited time and limited quantity - all previous offers no longer valid -
15-06-2016
New Zealand customers get coffee delivered at Aussi prices
Following extensive work with Australia Post New Zealand customers have a special section in our store with Vietnamese Coffee delivered for the same price as our Aussi Customers -
Or want to send a gift to NZ why not send some Vietnamese Coffee!
Its new so if you have any problems let us know - Limited quantity and range at these introductory prices
Here is a link to
Check it out here! Viet-coffee's New zealand section of the store
10-05-2016
Getting to know our producers part 2 Indocine Estates blending and roasting 10% off sale continues
Getting to know our producers part 2 Indochine Estates blending and roasting 10% off sale continues
Viet-Coffee as proud purveyors of INDOCHINE ESTATES COFFEE have introduced La Marais to another Vietnamese restaurant (the Pearl Restaurant in Applecross) as their coffee of choice. The French style roast bowled them over with its smoothness and long palate.


Blending and roasting to perfection

Indochine Estates high elevation yields high density beans, which can withstand darker roasts without compromising on flavour.

Indochine coffees are blended from specially selected beans and peaberries to give the typical flavour profile of Vietnamese coffee.

You can be guaranteed of the high quality beans in the 4 blends of Indochine Estates coffee sold by Viet-coffee giving you a great cup time after time .

With each new batch of coffee made years of experience go into sourcing and cupping the proper beans to compliment Indochine Estates family grown Bourbon Arabica Heirloom coffee.

Indochine blends are medium to dark roasted, being typically Vietnamese in style and bringing the coffee to richer, velvety tones.



Evolution of Roasting Equipment


• Pans used for roasting over wood fire or hot coals in the early period still used today for small roasts and by home roasters


French gas roaster in the early 1900's. These functional machines are still used by many roasters in Vietnam.


More modern roasting technology such as this Probat has also come to Vietnam. Indochine Estates are currently using this type of machine for our roasting.


conditions apply - Not all products available, limited stocks, limited time -
29-04-2016
Getting to know our producers - Indochine Estates -Part 1 Mission, Farm and Family, picking and processing, extra 10% off
Getting to know our producers - Indochine Estates -Part 1 Mission, Farm and Family, picking and processing, extra 10% off short time sale on Indochine Estates Coffee
Viet-Coffee are proud purveyors of INDOCHINE ESTATES COFFEE. The companies origins are in Seattle, USA with Seattle having a reputation as being the coffee capital of USA. Saigon, Vietnam is their operational and production base.
Their mission is to produce the best tasting, highest quality products, using the finest coffee and tea grown in Vietnam, and the Indochine region.
They have a corporate philosophy if being socially active in the communities in which they do business with 10% of earnings going back to serve these communities.
Their speciality is in the growing and roasting of delicious Bourbon Arabica coffee. The special quality of their coffee is a reflection of 50 years of meticulous cultivation in Dalat, the highest altitude-coffee-growing region of Vietnam.



Our Farm Our Family


Cau Dat's elevation and climate quickly proved the region as being the best in Vietnam for growing Bourbon Arabica. The beans, grown at 1600 meters above sea level, ripen slowly in the cool air and rich volcanic soil to achieve a sophisticated flavour quality.

the Indochine family moved to the region 50 years ago and since then has earned its livelihood on growing Bourbon Arabica coffee and Assam tea. What is so special about Indochine coffee aside from its Bopurbon Arabice heritage is the coffee is planted under the shade of pine and persimmon trees for protection and healthy growth. This cul;tivation technique takes it closer to the origins of coffee cultivation and enhances the flavour of the beans in a biodiverse culture


Small-estates farming techniques and smaller-batch production allow Indochine Estates to guarantee the quality of our Coffee at every stage from the tree to your cup.

Indochine estates engage in fair-trade practices and commitment to allocating 10% of the company's earnings toward projects benefiting local communities.


Picking and processing
Every Autumn we handpick the ripest and best cherries to be processed for our roasts. We wet-process our beans right on the farms by first removing the skin of the coffee cherries, then fermenting the remaining fruit for half a day before setting them out for even drying. This process is carefully executed to attain the balance of being aromatic, floral, yet full-bodied—a taste that sets our coffee apart from others.
After the beans are processed, they are sorted according to size, density, and quality. The best beans are then stored with their husks intact, which are removed only before roasting. These husks maintain the proper moisture for the beans, protecting their delicate flavor.


This is the first part in a series of getting to know our producers and is supported by Viet-Coffee's short time only 10% off sale on Indochine coffee.



See Hugh in Vietnam talking with Phat the Director of Indochine Estates on our corporate video





conditions apply - Not all products available, limited stocks, limited time -
15-04-2016
Extra 10% off Me Trang coffee 'till end of Anzac day - ME TRANG OPENS MORE RESTAURANTS & CAFÉ's
ME TRANG OPENS MORE RESTAURANTS & CAFÉ's
Posted: 14 Apr 2016 01:48 AM PDT – Edited by Hugh Collin
Me Trang officially opened NEW coffee shops & offices across Vietnam.
Me Trang is famous in the coastal city of Nha Trang. Since 2015, this brand has launched 300 new stores nationwide under the M-café brand. Me Trang uses organic coffee, and clean production techniques to create delicious coffee. Me Trang is proud of its quality and unique flavour from their own roasting formula.
Me Trang prides itself in adapting the store to suit the local tastes and needs, so no M-café chain store is exactly the same except for the quality coffee from Me Trang
Mr Luong Hung President - General Manager of Me Trang in opening the new stores affirmed Me Trang will continue to open more stores in the near future in the southern market.
To celebrate Vie-Coffee customers will receive an extra 10% discount off Me Trang coffee from the Viet-Coffee internet store from today to the end of Anzac Day. Then the price goes up by 15% for ground coffee. Limited stock at this price.
20-03-2016
Viet-Coffee partners with Platypus Mountain Run motorbike adventures
Viet-Coffee partners with Platypus Mountain Run motorbike adventures
We are expanding our direct donation program to include Platypus – a charity that provides education for disadvantaged Children in Vietnam through their mountain run motorbike adventures – 100% of proceeds goes to their program
Currently In April 2016 there is a special opportunity to jump the queue with their a new ride from Vientiane in Laos to Luang Prabang further north, before looping back via the Plain of Jars and entering Vietnam near Khe Sanh. Visiting all sorts of exciting places before ending at picturesque Hoi An, not far from Danang.
It is an adventure ride and is very keenly priced as Platypus Mountain Run are anxious to prove the ride so as to offer it internationally.
Contact Platypus for further details, pricing and itinerary. We are negotiating our support program right now and this is intended to the be the first bulletin of many and perhaps we can get some Viet-coffee customers on the ride!!
Here's a story of how Platypus makes a difference- Tam topped her class after support from Platypus Posted on 22 December 2014.
In 2010 I received an email from Huong, the Press Officer who accompanied me around Vietnam as I interviewed Hero Mothers as part of my research into aspects of the Vietnam War. Her parents live in the country, and had come across a particularly tough situation. A very bright 10 year-old country girl named Tam was due to become a field labourer to help her parents who were living under difficult circumstances. Tam was gifted, and could I help? That led to four years of support to help keep the youngster at school, where she consistently does well. In December 2014 I travelled towards Hoa Binh with Rob Boyes, our newest Platypus member, to see how Tam was faring. We had just completed a most successful fund-raising motorcycle ride around the northern mountains, and were driven to Tam's house by Ngoc, our backup driver, guide and friend. Tam with her mother (photo: Rob Boyes) Tam is the top student in a community of many schools. Her very humble home now sports a small desk for her to work at and she has her own wardrobe for book storage. The walls of the house are literally papered with Tam's certificates of achievement. It is not only her parents who are proud of her – her commune and indeed her community have taken this battler to heart. Ngoc grew up kind of tough himself before emerging as a success story and could empathise with Tam and so we learned of the youngster's progress and circumstances in rather more detail than we might otherwise have done. Our hope is that she will be able to compete for a university scholarship, but that will require exceptional marks as competition is fierce and many other students are able to enjoy strong family support, extra tuition, help with transport and the use of computers at school and at home. Tam's school has no computer access and extra tuition was a problem. Tam's father has some issues and her mother suffers from depression at times so in the absence of siblings, Tam has battled away bravely pretty much on her own. Ngoc immediately undertook to lean on some friends in the computer industry. Riders from our fundraiser chipped in and with Ngoc's assistance will provide Tam with a used laptop with internet access. Extra tuition has been organised and transport has been taken care of. Ngoc has assumed the role of a sort of mentor, and with his great mate Koony will provide on the ground support in case Tam needs help quickly. Platypus will provide ongoing support. Ngoc and Koony will provide emergency first aid if required and Platypus and Tam's new group of 13 Aussie mates will rock up with the ambulance.
Tam now also enjoys local community support and the Women's Union sometimes lends a hand, so the ripple effect is certainly in evidence. Platypus has now taken over financing Tam's education, but I will be eternally grateful to Huong's parents for bringing her plight to my attention. The thought of this talented girl as a 5-year veteran field labourer will provide Platypus with motivation for years to come. Tam's mother, Tam, Huong's parents and Ngoc – planning session (photo: Rob Boyes) Our thanks to the riders who chipped in way above and beyond – we'll keep you informed on Tam's progress Robert Greer
09-03-2016
All creative range back in stock along with Gourmet Blend
The next shipment arrived today and we are back in stock of all your favourites from the TN Range

To celebrate all BX1 Packs and all bulk packs of Creative and Gourmet Blend will have a bonus Longevity milk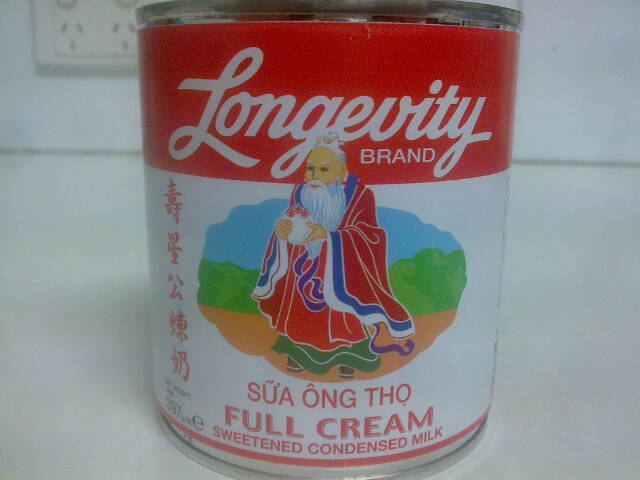 Offer valid for a limited time or until stock runs out


Its certainly hot enough here to enjoy a caphe sua da as we race towards Easter


Here's the link to Viet-coffee Youtube channel - where Van has instructions on how to make Vietnamese coffee with a phin. Its short


Why not send Vietnamese coffee to your friends for Easter - Chocolates and fruit and nut flavours in coffee not chocolate! - You'll have to be quick to get it there on time tho!

(Express Post option available for about $4)





22-02-2016
Viet-coffee wholesales to Darwin - Free TN Aluminium Phin to Celebrate
Very busy times for us with our first wholesale shipment of coffee to Darwin to go into Sabine Tradings store at
6 Sabine Rd, Millner.

Van went to Darwin last year to meet with them and we are now making our first shipment to them. In a somewhat typical Darwin way the coffee is going with a beer shipment.










Notice that there is more beer than coffee!! To be fair the coffee doesn't come ready to drink! I'm told they had run dry just as this shipment arrived!
It looks good in the glass too (beer that is)



To celebrate we are offering a free Trung Nguyen aluminum Phin with every order - just ask for it in your order notes or drop us an email




27-01-2016
Taxis in Saigon update - they are not all the same
Saigon Taxis update

Vinataxi 382 72727 - have GPS


Mailinh 38.383838 - one or two have GPS but usually good
Saigon tourist 38118118 - usually slighlty more expensive - had one that got lost
Vinataxi 38111111 - had bad experience a few years ago but good experience this year - slightly cheaper
Things have changed a bit in the Taxi Scene in Saigon since my last visit - there is now a fixed rate taxi service being advertised in the Tan Son Nhat airport so if you know your suburb and your address you pay a fixed fee upfront and then the taxi takes you there - its a little more expensive but the cars were new and clean and there is no worrying about being taken for the long ride. You will need to be able to pay in VND proabably less than 200 000 dong to get to the city (District 1) but you may only need to change $50 or $100 so you have some spending money and taxi money and there are a few money exchange services in the terminal.
Of course if you have booked into a hotel prior to your departure you should always check to see if hotel transfers are built into the offer or can be added for a small or no fee
The other taxi options are changed a bit as well
Vinasun now have a screen in the car connected to GPS so you can see where you are going on a moving map. Useful to monitor the long way round but best supported by a little local knowledge (more about that later)Mailinh, Airport taxis, and Vinataxi don't have this service so this strengthens our recommendation to go Vinasun
We have always said we prefer Vinasun, and Mailinh and Saigon Tourist and SAVICO airport taxis are ok but the GPS tracker really pushes us towards using only Vinasun,
Airport Taxis are also more expensive and on the topic of expense a smaller taxi is marginally cheaper than a larger taxi.
Our taxi experiences this time have reinforced our recommendation . We caught an Airport Taxi to a party on the other side of the airport and he got lost so the fare was nearly 100000 Dong more on the way than the way back with another taxi
There are some quirks to catching taxis as with the increasing motorbike and car population local councils are making some areas no go for Taxis so you have to go a longer route - We are based in Nguyen Van Nghi Ward 7District Go Vap and this street has been made one way for taxis so this has added about 20000 dong to our trips to town.
With Transport times always allow much more time than you think, there is a morning rush hour and afternoon rush hour but then there is the Friday, Saturday PM rush that must go from about 4.00 to 900 pm - a sea of motorcycles surrounding islands of cars. There are also lots of weddings on the week end - so what you say? Most weddings would attract a minimum of 200 guests and with there being a lot of them you soon have a traffic jam.
We had cause to catch a small Mailinh taxi from District 3 to home late in the evening and Van had to give him directions there and how to get back to his home - poor chap had only been driving for a month but this is a problem for you if you don't speak the native tongue - I suggest a good solution is either a map of your own or get a smart phone with a local sim and a data pack as google maps works ok for general direction even if they don't have the subtleties of one way for taxis built in.
We don't usually take Vinataxi now after we took one from the airport to home and he drove like a mad man possessed as he thought he was going to get a big fare and didn't
Then there is the bus - this is incredibly good value but you need very small notes as the fare is 5000 to 6000 Dong - there is a number 50 bus from the Airport to the Ben Thanh markets in town so if you are traveling reasonably light this is a very economical option. They are air-conditioned but in the afternoon the A/C is a bit tired and it can get a bit warm. Buses are also not very good at stopping properly so you need to get ready early to get off.
There is quite a good map of bus services available on line - I suggest you print it out at home and laminate it and take it with you as we went to get on and the glass shed at the bus terminal had run out - end of conversation!
So in summary - go Vinasun, have the address written down, have a map or smartphone on local data plan get the taxi number
Sorry site was down for about 2 hours Wednesday afternoon 27 January - all good now
Hugh and Van in Vietnam back very soon
08-01-2016
Punishing schedule for Viet-coffee in Vietnam - A little bit of tongue in cheek!
Places to go near HCM - Vung Tau-the Grand Hotel Ho Tram - Ho Tram Seafood restaurant - Ho Tram BBQ restaurant.
We went with 5 other families in a convoy of 5 cars to spend the Night in the 6 star Hotel the Grand Ho Tram with its own little bit of beach and a Greg Norman Designed golf course next door. The view of the course from the room showed finely manicured lawn in patterns but it would be a bit tricky with the prevailing wind.
The journey time from HCM was about 2-3 hours with a number of stops on the way including a flat tyre on the way back - you can get a complimentary bus and airport transfers and then use Taxis to get around if you need to leave the resort - some people would wonder why but we ventured out in our convoy.
On the way in off Q55 on the unnamed road we went straight to the beach for lunch at Ho Tram seafood - the restaurant is the last on the right right on the beach there are a few small hotels and market stalls on the rough part of the road leading to the beach after it crosses Ven Bien
There was lots of fresh fish and vegetables and seafood - the fresh fish caught from the tank was a bit overcooked for me but the rest was delicious. - Sorry didn't pay the bill so I don't know how much but the beach side venue and opportunity for a swim for the boys was well worth it.
Then it was off to the Grand Hotel with its massive lobby and shaded forecourt with an interesting photo booth allowing you to take photos of you in the hotel to email to your friends and enemies
We tried a coffee at the cafe just past the reception desk and I was rewarded with a flavoursome arabica espresso, Van had a well prepared late and our friend had a cappuccino that she had was also very good so points all round for the freshly ground and prepared coffee.
The children loved the various pools and had a series of swims during our stay including a dip in the ocean. Amy loved the paddling pool and her play on the sandy beach. There were plenty of Dry towels near the pool. It was a bit windy but the pool areas were well sheltered and in the heat of the day the breeze was cooling
We went our for dinner at the Ho Tram BBq restaurant owned by Mr Nguyen a VietQ with very good English - there was more than enough food for the 6 families and the food was tasty and fresh. There is a good range set menus with pricing ranging from 200000 to 500000 pp for set menu or a-la-carte. Our bill was D7000000 for all the families and Mr Nguyen takes credit cards
Then it was back to the hotel for our luxurious rooms with monsoon shower and large bath with comfortable large beds. We had a grizzle about the Air conditioning (said 28degrees) as Van Wanted it cooler and they came and did somethings to improve the situation.
Breakfast (included in the room rate - prices from $129 on the internet) was a generous buffet in many different styles from a fry up to cakes and croissants or cereal or fried rice. The breakfast coffee was disappointing however they redeemed themselves by giving me honey to go with a black tea. Their green tea was fragrant and not bitter
The boys were defeated by the range and amount of food
We checked out at 11.30 but were allowed to stay a little longer by the pool
Please contact us if you have any questions about your order - orders should arrive within 10 to 15 working days, any longer is an indication of a problem of which there have been a few. Deliveries will be delayed over the School holidays due to clearing the Christmas parcel rush and reduced picking schedule with 2 less days for picking orders.
We will investigate and provide a solution as quickly as we can albeit it is an investigation from Vietnam at the moment.
24-12-2015
Viet-Coffee enjoys an informal dinner in Mon Ngon's with Chef Vo Quoc
Places to go in HCM Saigon - Cooking lessons or dinner or both with Chef Vo Quoc

Located in a quiet space inside an Indochina-style villa, which is separated from the city's crowded and noisy atmosphere, Mon Ngon Vietnam provides diners with a hideaway in District 3, near the downtown area.

A windy green area with plants and flowers along with an artificial stream brings comfort to customers. The restaurant is decorated in traditional Vietnamese style, which is seen through its walls, curtains, setup of tables and chairs, and paintings of lotus.

The restaurant's menu has a wide selection of specialties from different parts of the country such as salted squid cooked with brine, fried rice, lau tha, a seafood hotpot which is popular in the central coast city of Phan Thiet City, La Vong fried fish, sour soup with snakehead fish served with vermicelli, and lily flowers fried with shrimp.

Among the royal dishes served at the restaurant are "Mam com tien vua" (food offered to king) and "Ngu yen bat tran" (bird's nests). Due to the difficulty and sophistication of making those dishes, diners have to place orders one to three days in advance so that the chef can have enough time for preparation.

Customers to Mon Ngon Vietnam can also buy spices and ingredients at the small shop located on the first floor of the restaurant. This floor is also home to the VIP rooms where customers can throw parties or gather for family fun activities.

Another highlight of the restaurant is a studio area where food lovers can join cooking classes guided by food expert Vo Quoc.

Mon Ngon Vietnam is located at 72/1 Tran Quoc Toan Street, Ward 8, District 3.

Above Story courtesy of http://www.vietnambreakingnews.com
Cut and past the links or visit our face book page for Dinner with friends at Mon Ngon
"https://www.facebook.com/photo.php?fbid=144685499234174&set=pcb.144686309234093&type=3" alt="Diner with friends at Mon Ngon" >

The elegant use of orchids in the restaurant decor
https://www.facebook.com/photo.php?fbid=144590319243692&set=pcb.144590492577008&type=3

Our friend Hung supplied a wonderful selection of Chilean wines complimenting the meal ranging from a Sauvignon Blanc, then Cabernet and to a Shiraz.

I thought the Shiraz was a great compliment to the cinnamon beef with sticky Thai rice, sweet carrots, broccoli and cauliflower florets.

Remember that delivery times will be longer over the Holiday season due to public holidays and planned reduction of picking schedule over this time
Apologies to our customers affected by the trifecta of shipping problems with the train derailment a symptom of privatisation of Government assets, a border hold on our shipment from Vietnam delaying restocking by a week a symptom of the increasing drugs problem and the failure of IInet my interent provider of nearly 18 years succumbing to its amalgamation with TPG meaning the accesing of the internet and subsequent printing of orders for picking and requisitioning of shipping has been severely hampered.

Please contact us if you have any questions about your order - orders should arrive within 10 to 15 working days, any longer is an indication of a problem of which there have been a few. We will investigate and provide a solution as quickly as we can albeit it is an investigation from Vietnam at the moment.
17-12-2015
All shipment arrived - changes to pick and delivery over school holidays
all the shipment has arrived so we are back in stock o

Its all in the ware house

Over the school holidays when our family is in Vietnam there will be 3 pick and ships a week ready for Monday Wednesday and Friday - most of you will probably not even notice the difference.

Its too late for Xmas delivery now so Christmas greetings to you all

The store will be updated as the stock becomes available


14-12-2015
Bad news for Vietnamese coffee lovers across Australasia
Coffee stocks for Viet-Coffee get lower as we wait for shipping and shipments to get back to normal. However TN products should be back in stock this weekend
Train derailment Friday 4 December causes WA Christmas delivery chaos
Perth families and businesses have been left with a Christmas logistical nightmare after a train derailment continues to block the only track into WA.
An aerial photo of the train derailment. The freight train split in two after 39 of its 59 wagons derailed near Rawlinna, 350 kilometres east of Kalgoorlie on Friday.
A train derailment east of Kalgoorlie has blocked deliveries in and out of WA since Friday 4 December . It is understood that up to 13 freight trains have been directly affected by the incident while others have cancelled their journeys, including the Indian Pacific passenger service.
In a statement on Tuesday, Australia Post said it was sending trucks to try and collect parcels and letters stranded on the train. "Letters and parcels sent to Perth from the eastern states from Tuesday December 1 have been impacted, as have letters and parcels sent from Perth to the eastern states from Thursday, December 3," the statement read. "Express Post items will be sent by air and delivered on time."
A number of WA logistics companies have also been impacted. WAtoday understands customers, including businesses planning to stock their shelves for Christmas, are waiting on items ranging from parcels to entire pallets.
The derailing is also delaying the delivery of a large quantity of back-to-school products, prompting the Department of Education to email parents warning them of a potential supply shortage. The track reopened at midday on Thursday, but it is unclear how long it will take for the trains to begin arriving in Perth.
The seven-day backlog is expected to cause havoc for logistical companies and Australia Post, already under pressure from the surge in deliveries before Christmas.
Article courtesy of WA Today Journalist Heather McNeil
Viet-Coffee advises that this combined with a border hold on our shipment from Vietnam this will result in shipping delays out of our control
For items still in stock we will not put our prices up and current prices for orders not fulfilled due to stock shortage will be honoured but delivered late
Update as of Tuesday 15 December - We have some coffee coming from the EASTern States and the railway line is now open so most TN range will be in-stock quite soon. We secured some Vietnamese local production Sang Tao 4 340g packs available now - Border hold still on Shipment from Vietnam
30-11-2015
Viet-Coffee restocks Da Nang Clipper Yacht with Vietnamese Coffee
CONSUL GENERAL OF THE SOCIALIST REPUBLIC OF VIET NAM IN PERTH, AUSTRALIA, AND VIET_COFFEE VISITS THE DA NANG – VIET NAM CLIPPER RACE YACHT IN ALBANY, WESTERN AUSTRALIA
ALBANY, WESTERN AUSTRALIA – 29 NOVEMBER 2015: Article courtesy of JONATHAN LEVY Global Business and Communications Director - Clipper around the world and edited by Viet-Coffee (Check out the photos on our latest face book page or visit the Clipper around the world site
visit the Clipper around the world site to see more



The Consul General of the Socialist Republic of Viet Nam in Perth, Australia and Viet-Coffee have visited the Da Nang – Viet Nam team in the Clipper Round the World Yacht Race during its stop in Albany, Western Australia.

The yacht is representing Da Nang and Viet Nam as it races around the world visiting 14 ports on six continents, taking nearly a year to complete the 40,000 nautical mile adventure in the world's longest ocean race.

The Consul General Le Viet Duyen and his wife Mrs Huynh Thi Mai Dzung and Viet-Coffee were welcomed by Da Nang – Viet Nam skipper Wendy Tuck and the Chief Executive of race organisers Clipper Ventures, Mr William Ward.

The Consul General told local civic representatives how he has seen trade between Western Australia and Vietnam grow substantially during his three years in the state and emphasised the potential business, cultural and educational opportunities. "I am very pleased to come to Albany to welcome the Da Nang – Viet Nam boat and its crew to Western Australia on behalf of Da Nang and Viet Nam. The Clipper Race provides an excellent platform for us to promote tourism, trade, investment and cultural understanding around the world," said Le Viet Duyen. "I have also been able to meet with the Mayor of the City of Albany to explore new relationships and opportunities, such as attracting some of the 20,000 Vietnamese students who now study in Australia."

William Ward, CEO of Clipper Ventures said it was very positive to see how Da Nang and Viet Nam are capitalising on their partnership with the Clipper Race: "We created the race as a platform for international relationship building, not only among our crew but also between all our partners to help them boost investment, trade and tourism; cultural and educational collaboration.

"I am pleased that the Consul General has been able to use his visit to meet with our Official Host Port, the City of Albany, and I hope the opportunities they have identified will flourish into tangible benefits in the future."

The Consul General was given a tour of the Da Nang – Viet Nam yacht and met the crew. The Consul General and Viet-Coffee also presented gifts of Viet-Coffee, which the crew enjoyed drinking during the race.

It's estimated that the team has already brewed more than 5,000 cups of Vietnamese Coffee since leaving London at the end of August and were on their last bag when the welcome gift was received.

"We really enjoy the kind gifts of coffee received from Da Nang and Viet Nam; It's our secret weapon and keeps us going," joked Skipper Wendy Tuck. .

The Consul General and his wife inspected the galley where the coffee is brewed. Skipper Wendy added: "Joking aside, we are really proud to represent Da Nang – Viet Nam; the city and the country have been very supportive, sending letters and meeting us in port. We can't wait to reach Dan Nang and are even more excited after seeing the promotional video shown at tonight's reception."

Amy managed to cadge some crackers out of the galley as she was hungry and all the pomp and ceremony was not really her thing at the moment however she was practicing her oublic speaking and interviewing others on her "air" mike at the end of the presentations.

The Clipper 2015-16 Race will visit Da Nang in mid-February 2016.

New shipments not arriving Friday - customs have put a border hold on the shipment so no eta available - More items out of stock or running out - orders may be delayed during restocking

We cannot guarantee orders will arrive before Christmas - we have no control over Australia Post, Fastway or Sendle- Expedited shipping is available with Express Post for additional fee - if you can't find it in the store contact us on 0409642770 to have a link sent
15-11-2015
Shipment on its way - Creative stocks low -new Low caffeine pods for a great tasting cup - buy now prices have to go up by at le
Longevity sale still on - With every BX1 and bulk pack delivery with Fastway you get a free can of Longevity Milk - The best milk for Cafe Sua Da - Free can of milk for all Fastway bulk packs and all BX1 packs - call us if not sure
Drop shipping turned into new shipment - but prices will be up by about 10% on most lines - buy now as we will be putting prices up in the next fortnight.
Van has been experimenting with the Pod range and as a result we have added the Low caffeine pod to our range. Click here to see

Excellent strong flavour without the strong caffeine! and in a pod.

Sendle shipping added to our shippers but I am sorry this is not about fast but about keeping costs down - if you want faster you have to pay for it - please ask if not sure - we have no control over shipping companies please allow lots of time for your order to arrive as we are in Perth Western Australia
26-10-2015
Restocked almost and its running out of the door
The truck arrived we are back in stock of gourment Blend, Creative Range and G7 3in1 - 2/1 and plain -Sorry not Creative 3 and still low on some - Remember Creative is the same as Sang Tao.
With every BX1 and bulk pack delivery with Fastway you get a free can of Longevity Milk - The best milk for Cafe Sua Da - Free can of milk for all Fastway bulk packs and all BX1 packs - call us if not sure
We are out of Stock of Sun Beans and are going to trial drop shipping from Vietnam - Stay tuned for your Sun Beans to come Directly from Vietnam. We'll keep you posted on the Trial which is not going very well - $100 from Vietnam post for 5 kg - and and express courier company $200 for 18 kg I feel like I should get a plane ticket and get extra luggage!!
We've had positive feed back on the Viet-coffee Youtube channel - Van has instructions on how to make Vietnamese coffee with a phin. Its only about 3 mins



For our customers with larger orders we have made arrangements with a new shipping company for reasonable shipping rates - most of Australia is covered we are trialing them now with a range of big boxes ie 20 Kg - stay tuned as we add them if you want your order first let us know and we can prioritise
19-10-2015
Viet-Coffee Starts You Tube Channel - Promotional video with instructions for making Vietnamese Coffee with a phin available now
Here is a link to Viet-coffee Youtube channel - Van has instructions on how to make Vietnamese coffee with a phin. Its only about 3 mins




The truck is late but we are expecting to be back in stock of Creative Range and G7 3in1 in the next couple of days (not Creative 3 but all the rest 1,2,4,5 ) Remember Creative is the same as Sang Tao.

With every BX1 and bulk pack delivery with Fastway you get a free can of Longevity Milk - The best milk for Cafe Sua Da - Free can of milk for all Fastway bulk packs and all BX1 packs - call us if not sure

We are out of Stock of Sun Beans and are going to trial drop shipping from Vietnam - Stay tuned for your Sun Beans to come Directly from Vietnam. We'll keep you posted on the Trial
09-10-2015
Post Show special extended to BX1 and Bulk pack orders (not including Australia Post Deliveries for Bulk Packs)



We are expecting to be back in stock of Creative Range and G7 3in1 very soon

Our show special is extended with every BX1 and bulk pack delivery with Fastway you get a free can of Longevity Milk - The best milk for Cafe Sua Da - Free can of milk for all Fastway bulk packs and all BX1 packs

There is also a video of them celebrating Nam's Birthday and some more photos of the Troupe on our face book site as well
06-10-2015
Post Show special - I can of Longevity Milk with every BX1 pack
After an amazing 40 performances through the show and countless cups of coffee made and drunk and hundreds of contacts with people who had not had cafe sua da before Viet-coffee said a fond farewell to the troupe of Vietnamese Water Puppets 8 of whom had been staying with us. To celebrate get in on our show special with every BX1 pack you get a free can of Longevity Milk - The best milk for Cafe Sua Da - Just put in your BX1 order instructions - Free can of milk here are some photos of the Troupe - cut and past the link in your browser https://www.facebook.com/photo.php?fbid=1183840231632679&set=pcb.1183840474965988&type=3 https://static.xx.fbcdn.net/rsrc.php/v2/y4/r/-PAXP-deijE.gif https://www.facebook.com/photo.php?fbid=1184760391540663&set=pcb.1184760564873979&type=3
17-09-2015
Viet-Coffee Partnered with the Vietnamese Water Puppets at the Royal Show in Perth October
Vietnam on Show
Viet-Coffee Partnered with the Vietnamese Water Puppets at the Royal Show in Perth October
You will find yourself knee deep in history when you watch Nation on Show Vietnam's spectacular water puppets. The water puppetry is performed in a pool of water following a tradition that dates back to the 11th century when it originated in the villages of the Red River Delta of northern Vietnam. The stunning performances reference Vietnamese folklore and tell stories of traditional rural life.
See us at the Vietnamese Outdoor Pavilion - Vietnamese coffee and tea and snacks on sale as well as all our available range - family friendly shade and tables and chairs for customers
26/09/2015 to 04/10/2015.
Performances at 10:30am 11:30am 01:00pm 02:30pm 04:00pm 05:00pm.
Near Centenary Pavilion, Map Ref E5
13-09-2015
Vietnamese Water Puppets and Viet-coffee at the Perth Royal Show - Claremont showgrounds
Viet-coffee have partnered with the Vietnam - Nation on Display at the Perth Royal Show and the Vietnamese water puppets.

A huge amount of work has gone into the preparation for this event with us being major supporters of the troupe and we have been working very closely with the Vietnam consulate to get this up and running

CBH have been sponsors in bringing the troupe here and we will be there selling our coffee and tea.

Preparations are well underway for our corporate video to be released at the show and Van has been busy planning for the types of Vietnamese drinks that will be available.

We are planning for a truly family affair with large shade cloth and tables a chairs to enjoy the coffee and tea and the FREE puppet show will be on many times during the day so you wont have to miss out.

Looking forward to seeing you there

Hugh and Van



26-08-2015
Vietnam is definitely A Superpower of Robusta Production
Vietnam is definitely A Superpower of Robusta Production
Vietnam is currently the world's number one producer and exporter of Robusta coffee, it has been increasing production year on year to be producing about half the total coffee production of Brazil with other well known coffee countries trailing behind
Total volume Vietnam for 2014 was 1,650,000,000 kilograms with production being about 90% Robusta (which is widely used to make instant coffee).
Where does it come from in Vietnam?
Coffee production is highly concentrated in the central highlands (80 percent), with the province of Daklak producing about 43 percent, then followed by Lam Dong and Gia Lai contributing an additional 41 percent. The majority of coffee plantations are in the south being lower altitude the main production is Robusta. Arabica requires higher altitudes and coffee is mainly in the northern areas and partly in Lam Dong and Daklak.
Most Vietnamese coffee plantations are family business and of small to medium sized from less than 1 to 50 hectares. The bigger plantations are less than 5% of coffee plantation area however are huge (more than 500 hectares) and these are state owned by the Vinacafe group.

When is the coffee season?
Vietnam has only one Robusta crop per year and when I was there in February March the season was winding up with the new crop flowering.

Farmers will irrigate their plantations to help bring on flowering and sometimes heavy rainfall triggers flowering at different times.

Cherries usually are formed 6-9 months after flowering. The cherries ripen at different rates in the same field and on in the same tree so picking is mostly by hand to get the ripest cherries.

Viet-coffee celebrates the Flavours of Robusta with our EMC2 coffee - a 100% Robusta that has been a favourite to some of our cafe's - especially well suited to Cafe sua da and typically Vietnamese. Available in the 500g bag and BX1 1.5 kg

Robusta EMC2 $7.99 for 500g
25-07-2015
Salt can make coffee taste better - there is no substute tho' for good coffee
Why does salt make (almost) everything taste better?

(Yes Salt is often added to coffee in Vietnam usually at the final roast – so here is the science

behind it -ed)

Posts by Kevin Liu"

A few grains of salt doesn't just make food salty; it seems to make some sweet fruits sweeter, mask unpleasant bitter tastes, and well, just make everything taste better.

This article looks at some of the recent research about salt to discover how this magical mineral accomplishes its flavor feats. (ed)

What is salt and why do we like it so much? In chemical terms, a salt is any compound defined by the ionic bond of a cation (a positively charged ion) to an anion (a negatively charged ion). In table salt, sodium (Na+) is the cation and chloride (Cl-) is the anion.

The basic science behind why human beings crave salt appears to look something like this:
1. The Earth is made up of lots of minerals
2. Rain and rivers carry minerals into the ocean
3. Salt is very soluble in water, so oceans get salty (other minerals turn into sand)
4. Sea-based animals evolve to live in a salt-rich environment
5. Land-based animals evolve from sea-based animals and their biological processes continue to rely on salt.
6. Human beings need a proper balance of salt to survive, so we evolve taste buds that find it delicious.

Of all the nutrients we put into our bodies through eating, water is the most important and salt plays a crucial role in moving water around the body.

I find it easiest to think of salt as one half of the body's water-regulation system, the other half being potassium. The membranes of every cell in the body allow water to flow through in direct proportion to how much sodium and potassium are present in the immediate area.
Too much or too little sodium in the body affects everything from digestion to blood pressure to brain function.

Since proper sodium levels are so important, the body uses the kidneys to maintain a precise balance. The system is very efficient, which means that if you eat more sodium than the recommended daily allowance, you'll simply excrete whatever you don't need (within reason). That also means that we tend to crave more salt than we actually need to eat, which might explain its flavor-enhancing properties.

Salt suppresses some flavors…

Salt is no exception.

Since all the basic tastes affect each other, it's likely that some flavor suppression happens at the perceptual level–that is, your tongue may be tasting just as much bitter caffeine when a spoonful of sugar is added to it, but your brain concludes that the bitterness is tolerable in the presence of sugar.

But, salt's ability to suppress bitterness appears to have a physiological explanation as well. To understand how, we have to look at how bitterness and saltiness are perceived on the tongue. Bitter compounds are detected via taste buds when they bind to G protein-coupled receptors.* Human beings have at least 25 or so of these receptors and each bitterant can bind at different strengths to multiple receptors, which means people can taste a wide array of "bitterness"–by some estimates, as many as 300 different types of bitterness.

Salt, on the other hand, doesn't bind to anything. The sodium ions simply pass through membrane channels that detect its presence–either salt is present, or it's not.

Think of salt and bitterness as the fast and slow lanes at a toll booth. Bitterants have to go through the slow lane and every car gets carefully inspected and assigned a unique toll. Salt simply passes under an RFID scanner that counts the number of cars and charges each the same amount of toll.

Why does this matter? In 2001, Russell Keast, Paul Breslin, and Gary Beauchamp of the Monell Chemical Senses Center discovered that it is the sodium half of the NaCl molecule that suppresses bitterness. They also discovered that sodium suppresses different types of bitterness at varying levels and that other cations (such as lithium) can have a similar effect.

Here's one explanation of why this is happening. We know that bitterness is detected by G protein-coupled receptors, but it also appears that the bitterness signal those receptors send to the brain require both Calcium and Sodium (both cations) to be sent properly.
This may be part of how the presence of cations interferes with the bitterness signal, but the research is not yet conclusive.**



**The mechanisms may not be conclusive, but in this 2003 review article, authors Keast and Breslin argue that previous research can conclude that suppression of bitterness by sodium must have a physiological component



…And enhances others?

Here's where things get tricky. A very straightforward experiment carried out in 1994 demonstrated that neither salt nor MSG, another well-known "flavor enhancer," actually enhance flavor at all. So why, then, do chefs and food scientists around the world refer to these two compounds as flavor enhancers?
There are two good explanations.
#1: Differential suppression
There's nothing new to this explanation. We know that sodium suppresses bitterness and that bitterness in turn suppresses other flavors, like sweetness and sourness.

What happens when you add salt to a complex dish that includes all these elements? The salt suppresses the bitter, which in turn allows greater perception of sweet and sour.

In real life, the subtle balancing act of all these taste components along with the myriad possibilities of food aroma define the art of cooking.

#2 Perceptual or physiological enhancement of aroma
Salt has been shown to enhance everything from the "pea-ness" of split-pea soup to the smells coming from hard cheese.

The argument goes something like this: the inclusion of salt reduces water activity (Aw), which allows volatile aromatics to become more volatile.

Frankly, I think that's a stretch. It seems much more likely that any flavor or aroma enhancement happens in the brain, at the perceptual level, rather than a true chemical change to flavor aromatics. Regardless, the research does show the effect, whatever its explanation. What other flavor enhancers are out there?

The pharmaceutical and food technology industries are both very interested in developing ways to mask bitterness and accentuate desirable flavors. Recent awareness about the possible downsides of excess sodium intake and consumer preference for bitter nutritional ingredients has driven innovation.

Most of the recent research looks at monosodium glutamate, or MSG. MSG appears to have behave similarly to Sodium Chloride as a bitterness blocker and flavor enhancer, but it contains less sodium by mass and can be used in smaller quantities, while still achieving desired taste results, especially in savory or meaty foods.

Hopefully this casts some light on the mystery of salt. There are clearly some very nuanced effects of salt on flavor vs. aroma, or how exactly salt masks bitterness. Any way you cut it, salt cannot be ignored in any flavor balancing act.



Other examples of salt enhancing flavour are dipping watermelon in salt or to dip sliced fruit eg apples and pears in salt it also stops them browning (ed)
16-07-2015
new product - Indochine Premium Cafe au Lait mix and Hazlenut Latte mix
11-07-2015
New 3 in 1 instant coffee from Metrang
The new shipment brought more new product - and this is our next release. A not so sweet instant coffee with a fine balance of flavours.

The last Metrang ground coffee promotional stock is all gone - For this new offer you must buy any other coffee and then you can take up our special offer - limited quantity limited time - orders of Metrang MCi without other purchase will be refunded - next week it will go up to $5.49 pack from the bargain $3.50 - Free shipping offer on Metrang coffee with other purchase will not last long - Metrang MCi at a Hit you in the eye price !! sorry sold out of promotional stock

Limited time and limited product on offer then it's back to the regular price for this high quality Vietnamese coffee - this offer and this price will not be repeated on this product. If there is any left on Monday it goes up to $4.50 - still not the Website sell price so buy this week end as I will up the price Sunday Night or we may run out of stock like we did with our last offer - out of stock of promotional product



Click here to go to the new Metrang MCi 3 in 1 instant coffee offer - free shipping and special pricing with any other coffee purchase - $3.50 for 18 sachets x 16g ea with free shipping - this pricing ends 18th July or when promotional stock gone